Usually when someone asks "where should we eat?" I am immediately stumped and feel as though asking me to answer that question is almost like asking me to choose which movie James McAvoy looked best in (answer: all. of. them…okay, minus The Chronicles of Narnia where he played a faun, but you get my point). I start to feel slightly nervous and just a little overwhelmed, and no number of positive Yelp reviews on one particular restaurant, even if they say, "this is the best place I've ever been to!" can ease the discomfort I feel when making such a tantamount decision.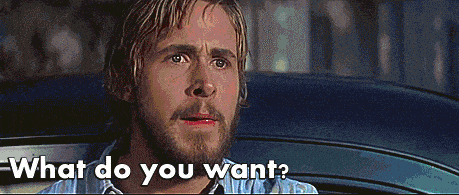 So when a good friend visiting from out of town (Taiwan, to be exact) asked me to take him someplace to eat that served "great local food," that vague request sent me into a tailspin. Hamburgers? Too boring. Pizza? What a cliché! Thai food? Is that even considered "local"? And just when I thought I'd never think of anything, I remembered hearing about a place known as Vendy Plaza up in East Harlem and I knew I'd hit the jackpot.
Vendy Plaza, put on by the folks from the Vendy Awards, an annual competition for street food vendors (that I'll get to attend for the first time this year because I was one of their #VendyCitizenJudge contest winners. Yay!!) is a food market selling food from Vendy Award finalists and some of the best locally-made food around. Score!
It happens in a little known (at least little known to me) area underneath the MetroNorth tracks known as La Marqueta, which as far back as the 1930s was a bustling shopping metropolis with up to 500 vendors, where one could purchase traditional Hispanic foods and dry goods. Nevertheless, like many other long-standing establishments in this city, it has seen a significant decrease in activity in recent years, which initiatives like the Vendy Plaza are trying to combat.
Here, there's a little bit of something for everybody and if you're feeling extra hungry and adventurous, I suggest purchasing the Taste Pass for $20, which allows you one beer and a tasting from three vendors. You'll find tasty little crispy samosas from Samosa Shack, empanadas from YourPanadas, traditional Caribbean cuisine from Mighty Edible, and for dessert, boozy ice cream from The Tipsy Scoop or cute little pies in jars from Jam Jar Bakery (why didn't I think of this??) There is also fresh coconut water from CoCo & Co, tamarind juice, smoothies, or beer from The Bronx Brewery to help wash everything down.
We decided to not get the Taste Pass and instead opted for chicken pupusas (an amazingly delicious El Salvadorean corn patty with fillings like meat or cheese and then grilled) served with these addictive little bites of pickled veggies from Solber Pupusas and the highlight of the day: the rice and peas and pernil from Lechonera La Piraña!  The seasoning formed a satisfyingly crunchy crust that I couldn't get enough of and the meat was so juicy and tender that if you closed your eyes and concentrated hard enough could make you feel as though you were transported right to the beautiful island of Puerto Rico.
The owner, named Angel Jimenez, is unbelievably kind and full of a warmth and love that you can definitely taste in each heavenly bite. Had I never come to Vendy Plaza, I probably would've never heard of him, which is one of the many reasons why this place is so awesome. I wish I lived much closer to so that I could visit every weekend! You can learn more about him and his business here.
Making the day even better was the lively salsa and merengue music blaring from the speakers (with a stage set up for live music from 3-6pm, that I unfortunately missed) and people old and young dancing together, just having a great time. I loved seeing this one older lady abandon her walker and get down with her bad self, putting us all to shame with her dance moves.
This place is a wonderful platform showcasing amazing talents that might not always get the recognition they deserve, while also bringing people to a part of the city that is often overlooked. It is also revitalizing East Harlem's economy, with vendors being allowed to sell here free of charge, which is always a great thing.
We didn't stay too long in East Harlem, but on the way out, we saw this magnificent artwork underneath an overpass and couldn't resist taking photos with it. It just goes to show that beauty can be found in the most unexpected of places.
The Plaza is open every Sunday from 12-6pm until September 6, so definitely check it out the next time you're looking for a different and delicious eating experience in the city!